Roofing Panel
According to statistics, the discard of metal caused by corrosion is around 100 million every year, and annual losses in China's economic caused by corrosion are at least 20 billion yuan. Besides, corrosion problem also brings heavy casualties, environmental pollution, waste of resources and other issues.

If you have visited marine building, rolling mill, smelting plant, fertilizer plant, aluminum oxide plant, chemical factory, mariculture or other industrial buildings in corrosive environment, you may never forget the disastrous sight of rusty steel plate. With the mission of resisting corrosion, Higoal FRP anti-corrosion come into the world.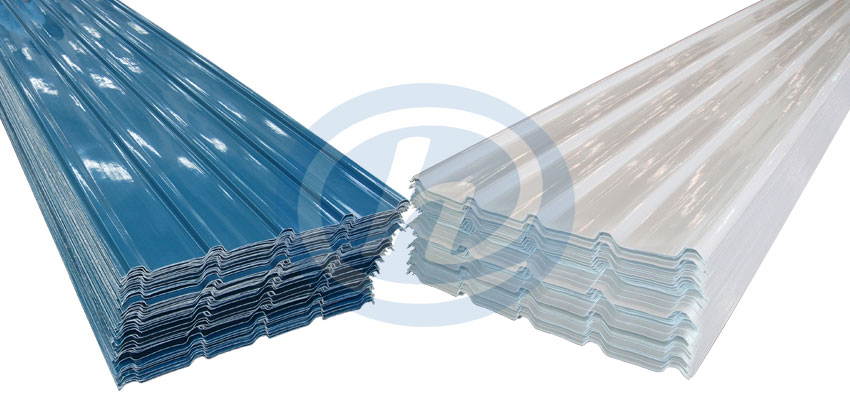 Higoal roof panel comparison test report:




Purchase guide: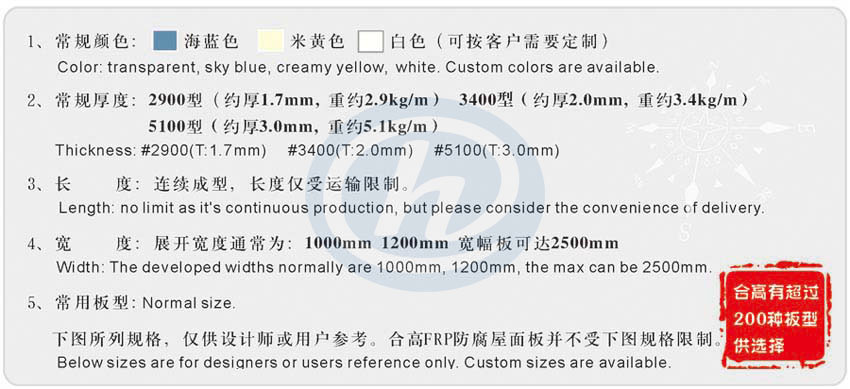 Common Sectional Profile
830#:




750#:




900#: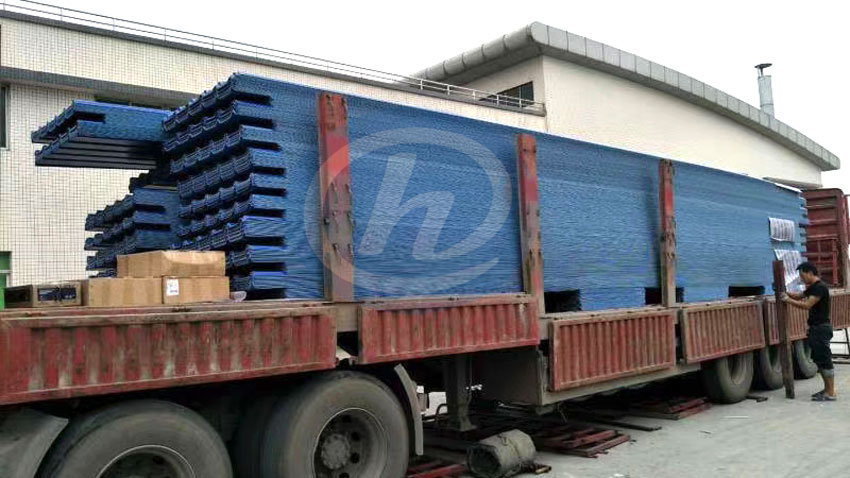 Since 1996, when Higoal initially started her FRP panel production, there has been more than 50,000 industrial plants using Higoal FRP roof panel domestically, without any record of water leakage caused by aging, and which has rewritten the history of China anti-corrosion building material.