FRP Smooth Panel
FRP flat panel is what HIGOAL spent massively on developing. Higoal FRP panels have characteristics of resistance to corrosion, mould, humid, static resistance.
FRP Smooth panel
Max width: 2800mm
Standard thickness:1.2mm/1.5mm/2.0mm/2.5mm/3.0mm
Standard color: white,creamy,grey

Customized thickness: 1.0mm/3.5mm/4.0mm/5.0mm
Customized color: All RAL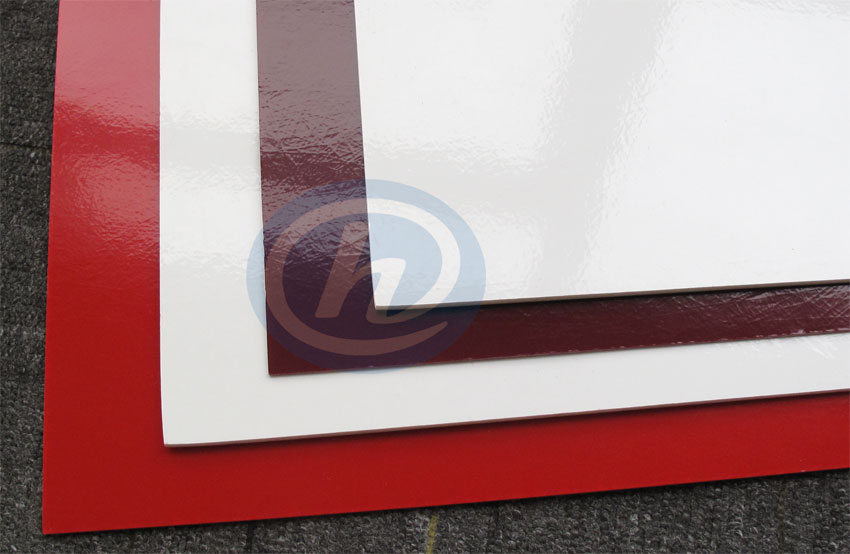 FRP Smooth panels Material:
Surface layer: 300μm isophthalic gel-coating
Base layer: Resin--Unsaturated Ortho resin
Reinforced fiberglass-- E-glass(alkali-free)

FRP Panel features:
1) Machine continuously made flat panels, no limit on length;
2) Anti-impact: much better stiffness and strength than plastic, due to fiberglass reinforced;
3) Fire resistant: made by thermosetting resin;
4) Mildew resistant: Effectively inhibit the growth of mildew;
5) Easy install: No other tools are needed except for rivet or glue only;
6) Anti-corrosive: stay good condition immerged into 10% Hydrochloric acid or 3% NAOH solvent for long time;
7) Easy cleaning: It can be easy cleaned by steam or high-pressured squirt gun;
8) Extreme temperature resistant: Withstand temperature at -40℃ -110℃ for long time;

HIGOAL FRP panel has an important feature: easy-cleaning. FRP panel with gel coat on the surface is exceptionally resistant to scratch, negligibly effected on by blood, detergents and bleach disinfectant. FRP gel coat panel is the ideal panel on cleaning.

合高玻璃钢平板有如下三种表面效果:FRP布纹平板、玻璃钢哑光平板、常规玻璃钢胶衣平板。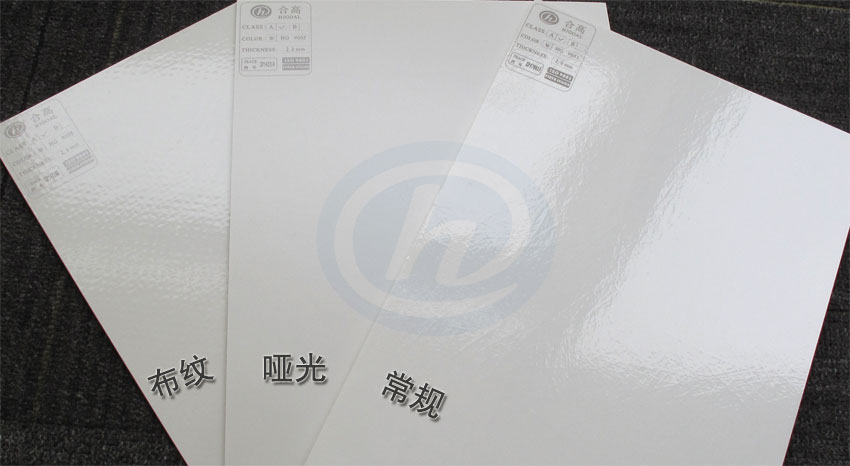 一般无特别说明,我们常说的玻璃钢平板均指常规玻璃钢胶衣平板。

近期,应市场强需求,合高工程师们正抓紧研发一种新的FRP平板——玻璃钢高光镜面板。
合高FRP高光镜面板特生:
1、表面无纤维纹、平整度高;
2、保色性能更高,耐候性更强;
3、可达到食品级安全性要求;
4、可以做到具有金属光泽的装饰效果。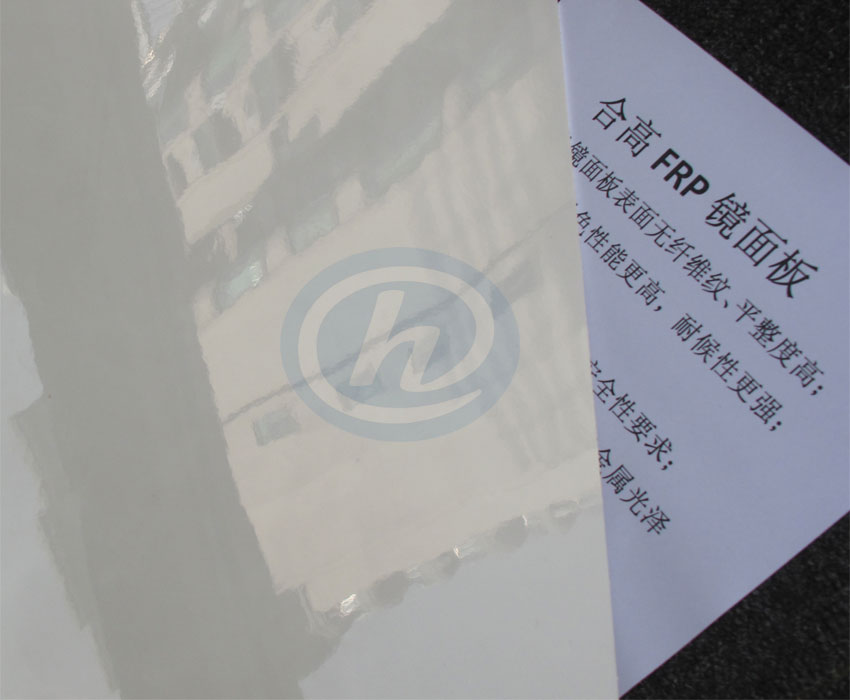 此板处理研发试产阶段,还未正式量产。

FRP Sandwich Panel:FRP panel can be combined as sandwich panel, with XPS, sypsum, plywood, honeycomb, etc.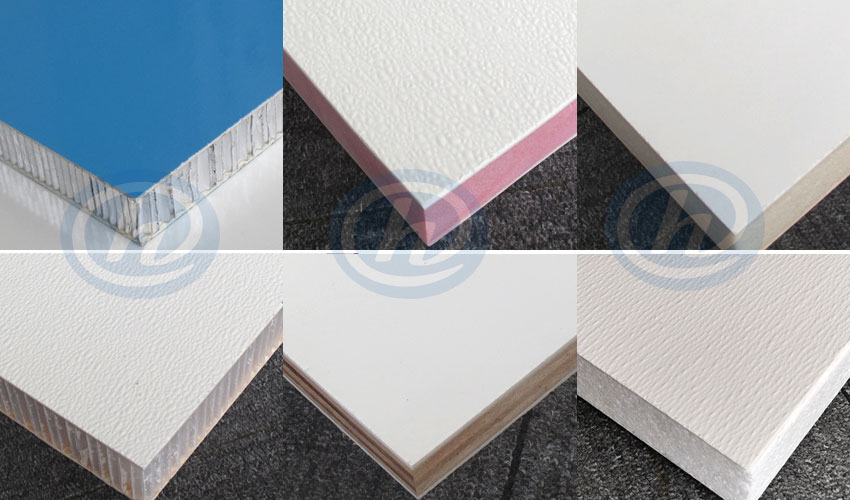 Standard sheet size: 1220x2440mm
Can be packed as a Fiberglass Panel roll with length: 100-200m/ roll.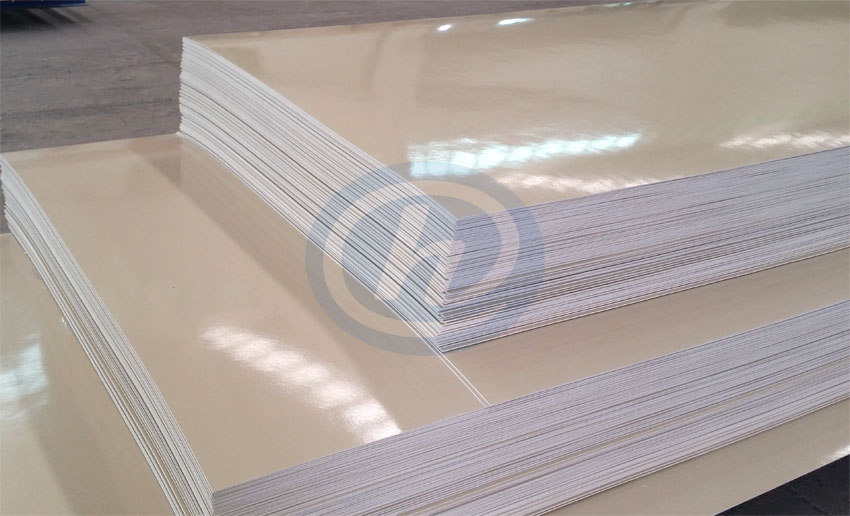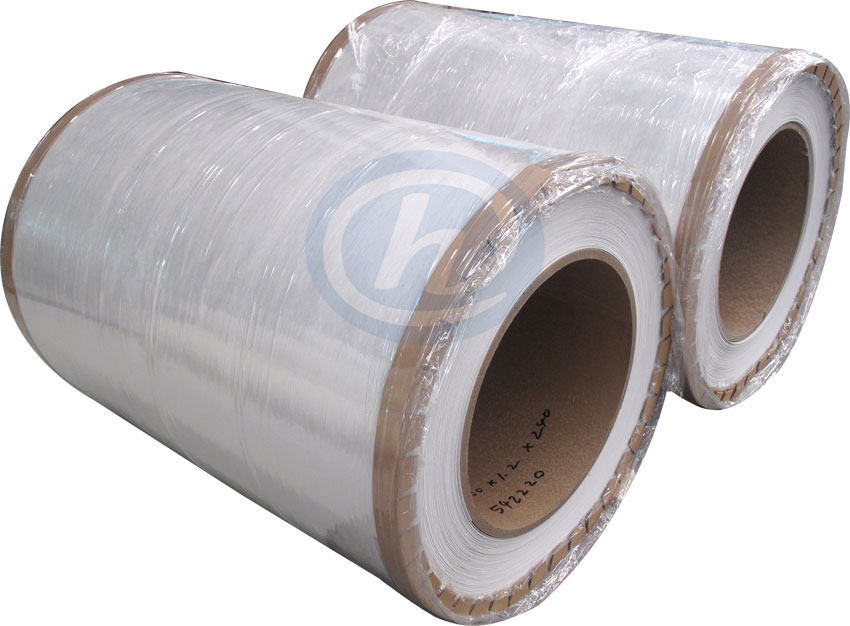 厚度超过3.5mm时,不方便成卷,建议做成片材。

There is a gel coat layer without glass fiber on the surface of FRP gel coat panel, which makes the panel more rigid, and glossy, better performing in appearance and resistance to UV and yellowing. The gloss is retained to enhance the weathering-proof property. As there is no glass fiber contained in gel coat layer, the its surface toughness is relatively poor. It might crack, when the gel coat layer suffer from excessive tensile strength, specially during making sandwich panel.

Some factors cause FRP gel coat panel crack:
1. Bending diameter: FRP panel contains reinforced glass fiber fabric, which makes it different from common thermoplastic. Its bending diameter must be larger than 500mm, or it may be cracked.
2. Impact: Manufacturing the sandwich panel, if there is protruding spot, such as sand grain or other substance, it will easily crack during combining.
3. Loading & unloading, and transporting: for panel coil, it must be rolled up to a cylinder with diameter larger than 500mm, or will easily damage the panel.

Higoal adopts automatic machinery to roll up FRP panel, also is strict and experienced on packing and transportation. There is no possibility of panel breakage before delivery. Higoal do not accept any returned panels after unrolling, unless given a reasonable statement.